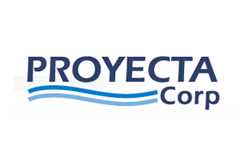 PROYECTA CORP. S. A., since 1992, exports quality seafood and agricultural products, backed by the broad expertise of it's executives.

OUR MISSION is to be "YOUR SUPPLIER" of Chilean products due to the flexibility we offer, processing all along the Chilean territory, and having a professional technical team able to coordinate, successfully and timely, consolidations and shipments either by air, ocean or land.

READY to satisfy the most demanding markets, PROYECTA assures CLIENTS worldwide of its compliance with international regulations: United States of America, European Union, Brazil, Argentina, and other countries of the world according to Chilean Health Authorities.

PRODUCTS are processed in state-of-the-art facilities, under functioning Quality Assurance based on HACCP (Hazard Analysis and Critical Control Points) principles, using GMP (Good Manufacturing Practice) and SSOP (Sanitation Standard Operating Procedure).
Kosher certification available upon request.

PROUD that our brand "ROYAL SEA", developed for value added products, is present in international supermarkets in Brazil, Italy, Venezuela, China and Colombia; and, we anticipate, soon in other countries. Client's own brands are welcome in our process lines.

WE OFFER an ample variety of fresh frozen seafood, caught or farmed in the ice-cold waters of the Chilean South Pacific Ocean, which gives a distinction to its flavor and texture; and the well known horticultural products of our fertile land.